Hi, I'm Dane, owner of Wisconsin Landcrafters in Medford, WI.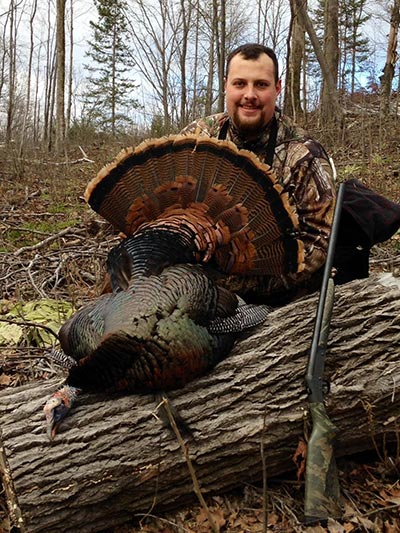 The outdoors has always been my passion, and this business combines my love of hunting, building, agriculture, and hunting land management to help others enjoy it more, too. My custom built tree stands, elevated hunting cabins, food plots and other land improvement services help shape your property into your own personal playground perfect for hunting, wildlife viewing, and many other specialized needs. Our services also increase land value and usability, so you can feel confident about the investment you're making for the future.
Since 2009, I have worked to bring my customers as much enjoyment on their land as I have on my own. My business is built on years spent in the outdoors as a sportsman myself, so I have the personal experience and know-how to take your project from start to finish. I'll take on projects no one else will, and I love a challenge!
To me, land is more than an investment. It's also a refuge, a place where family and friends spend time together far away from the demands of daily life. If you're ready to enjoy the outdoors more through increased access, more wildlife encounters, and better hunting success, look no further than Wisconsin Landcrafters. Let us shape your land into the property you've always dreamed of owning. Because life's too short to spend it indoors!